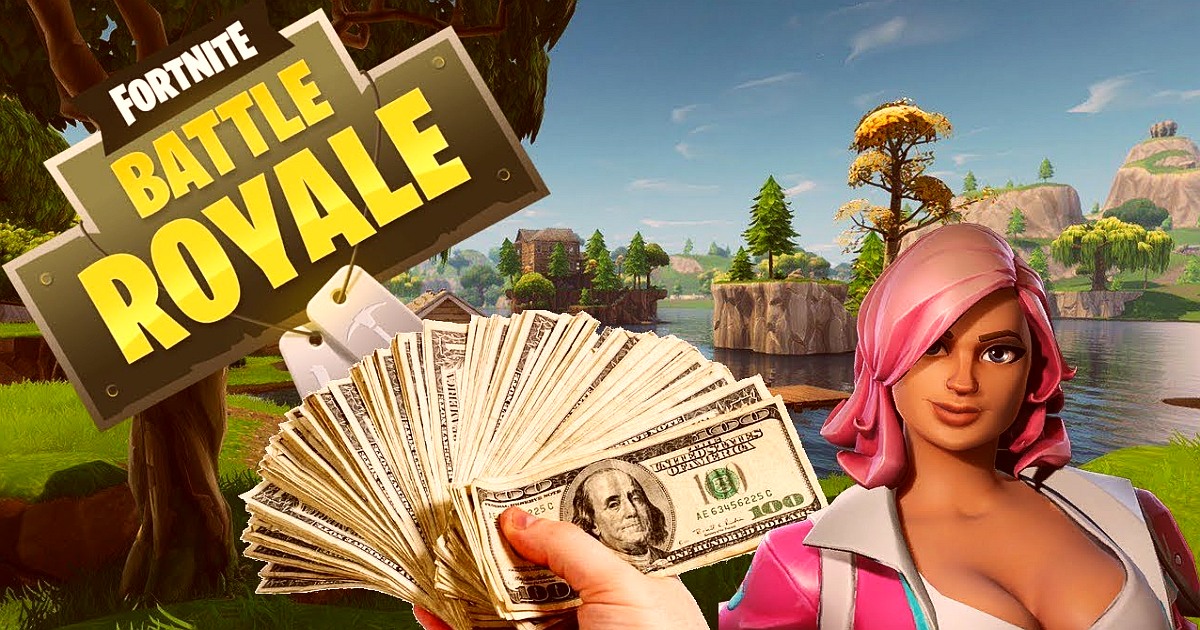 In the month of April 2018, Fortnite generated a whopping $296 between PC, console and mobile platforms. This information on the popular Epic Games title comes via SuperData Research, a tracker for digital sales of games. This is double the amount the game generated back in February 2018, when it pulled in roughly $126 million, at that time passing Playerunknown's Battlegrounds game for the very first time, as far as monthly sales are concerned.
The difference between these two games is pretty big really. The thing that really sets Fortnite apart is that it is Epic's free to play title. This gets the game into the hands of a great many players, which in turn recoups all the money, plus some, as in-game purchases are made. Some of the purchases include cosmetic items that do no particularly affect any of the game play, such as costumes for characters that are topical and goofy and also purely vain dance moves, strictly for the sake of vanity. These items are so popular and sell at such a huge rate that Fortnite brought in more money in the month of April than Avengers: Infinity War did on the weekend that it opened, in the same month.
Fortnite sales still continue climbing, however, and there are a few reasons for this. For one thing, the game was made available for iOS beta in the middle of March 2018. During April, in the first week, it was available to everyone via the Apple platform. This expansion to the iOS version is likely the drive behind a great deal of the revenue. In fact, Sensor Tower, a mobile analytics firm, has reported that the game draws more than one million dollars each day, specifically from the mobile avenue alone.
Additionally, Epic has brought Fortnite's third game season to a close. As May 1 began the fourth season, many players decided to spend a bit more money in order to unlock some of the most exclusive reward features. For instance, the John Wick skin has been very popular and was scheduled to disappear, right along with season three of the game.
The game is only expected to get bigger from this point. An Android release is scheduled for some point later in the summer and more than $100 million has been put towards prize pools for upcoming Fortnite competitions which are soon to come.